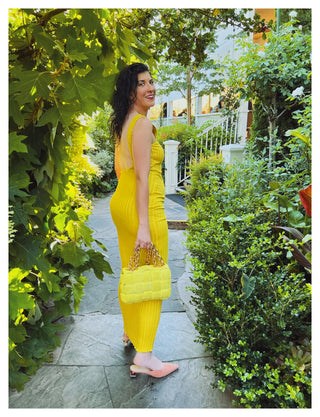 MEET MARIA, THE STYLE LISTER
I started The Style Lister because I love to sell my clothes online. It all began in college. I had all these beautiful items sitting in my closet that I no longer wore. I took them to consignment shops and balked at the $12 store credit for a $475 BCBG Max Azria gown and $3 for $300 Diesel jeans that were in perfect condition. It was insulting. Though I completely understand and condone maximizing profit, I just couldn't part with my clothing for that little of money. Since I would use Ebay to purchase vinyl records, I decided to give selling my clothing a try. I sold the gown and the jeans for much more than I was offered, almost immediately. It motivated me to sell other items, and my ability to sell began to grow.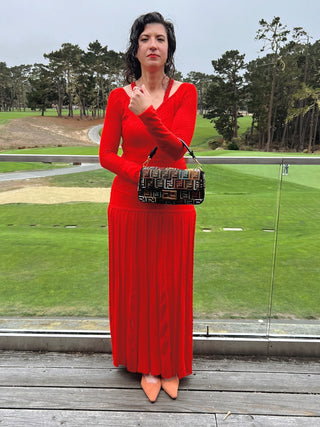 With my appreciation for luxury fashion, and wanting to ease my carbon footprint, I worked on honing my skills and curating my inventory.
To grow my business I kept up with fashion trends, provided excellent customer service, and helped style clients for various special events. Over the last decade and a half since I started The Style Lister the reselling industry has evolved and I, of course, evolved with it. Now, more than ever people are more interested in buying and selling their new, preowned, and vintage clothing pieces, preventing clothing from being thrown in landfills and incinerators. The second, and sometimes third, or fourth life provided allows everyone to live a more sustainable life. The reseller industry is incredible, with people from all walks of life selling fashion, and its a privilege for me to be part of it.
xoxo, the style lister
Now actively selling on ShopShops Official, Ebay, and Poshmark, and with more than 16 years online selling experience in the preloved luxury fashion industry, I truly feel like I have hit my stride.